TOUR de TONKA
Sign up for the race or volunteer!
CELEBRATING 10 YEARS OF CYCLING AND RAISING FUNDS FOR ICA FOOD SHELF
Enjoy a great day of cycling along with live music, good food and great people while you explore one of six scenic routes throughout the Minnetonka area. Grand Marshall Mike Max, WCCO sports anchor and reporter, will kick off the event.
GIVING IS THE BEST THERAPY! SUPPORT ICA FOOD SHELF
RIDE IN TOUR de TONKA Tour de Tonka partners with ICA Food Shelf by giving riders an opportunity to give back to the local community. A portion of each rider's registration fee goes directly to ICA to support hunger relief in the western suburbs of: Minnetonka, Hopkins, Excelsior, Deephaven, Greenwood, Woodland and Shorewood. Riders may also donate money or non-perishable food items on or before the day of the ride. SIGN UP FOR THE RACE HERE
VOLUNTEER Lend a hand by volunteering at the event. It's a great way to support our local neighbors in need. Ten volunteers needed to work at Gray's Bay handing out water, snacks and encouragement. Free t-shirt for volunteers. SIGN UP TO VOLUNTEER HERE
For more information on the race go to Tour de Tonka website HERE
------------------------------------------------------------------------------------------------------------------------------------------------------------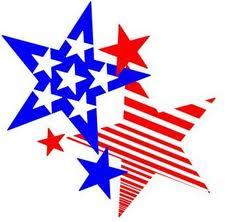 OPEN YOUR HEART JULY CHALLENGE
July donations matched up to $10,000!
Join ICA in the "Open Your Heart to the Hungry and Homeless" state-wide campaign challenge. This challenge is based on the belief that every Minnesotan should be "free from hunger and homelessness."
Open Your Heart will match proportionally the dollars raised throughout July as a grant to ICA's food shelf. The goal is raise enough money to keep the shelves full this summer and broaden awareness about the problem of hunger in our community. The more donated in July, the larger the grant, so let's work as a team and help to reduce hunger in Minnesota!
Donate Here!
10 ICA Volunteers needed for Big Island and Back Event
FOR MORE INFO ON BIG ISLAND AND BACK EVENT HERE
----------------------------------------------------------------------------------------------------------------------------------------------------------------------------